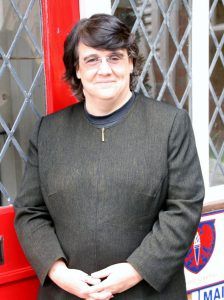 Charters Ancaster is a very special place, of which we are extremely proud. As a small prep school, it combines academic high standards with a nurturing and supportive environment which cares for the whole child, and which starts in the nursery.
Every child in our school and nursery is a valued individual.  Personalities can develop freely, and learning is viewed holistically: character and emotional intelligence are learned alongside the academic curriculum.
Small classes enable each child to have much individual attention, and behaviour throughout the school is superb – a testament to the respectful relationships we nurture, and the high expectations we have of courtesy, leadership and independence.
Charters Ancaster children work, learn and laugh together. Above all, they enjoy their learning. There are excellent relationships between staff and children, and from the nursery upwards children have access to specialist teaching.
PE, French, Music and Forest School are all taught by specialists to nursery children. As children move into the prep school, to these subjects are added specialists for all other aspects of the curriculum.  By the time they are 7, our children are learning three languages (French, Spanish and Latin) and all children have Forest School sessions – in our own woods – as part of the curriculum.  They learn from teachers who are passionate about their subjects.
The schools to which our children go at 11 frequently comment on how well-prepared and confident they are for the next stage of their learning. Our children are regularly awarded scholarships at 11, at their next school.  Some continue in private education, but many join local Secondary schools, having been given a confidence and enthusiasm which enables them to excel.
Underpinning this development of confidence are the expressive arts and physical education, which have a high priority at Charters Ancaster.  Classes have weekly sessions with Drama, Art and Music specialists, with many opportunities to perform.
If you would like to visit our lovely school, please do get in touch.
Dr Paula Radice